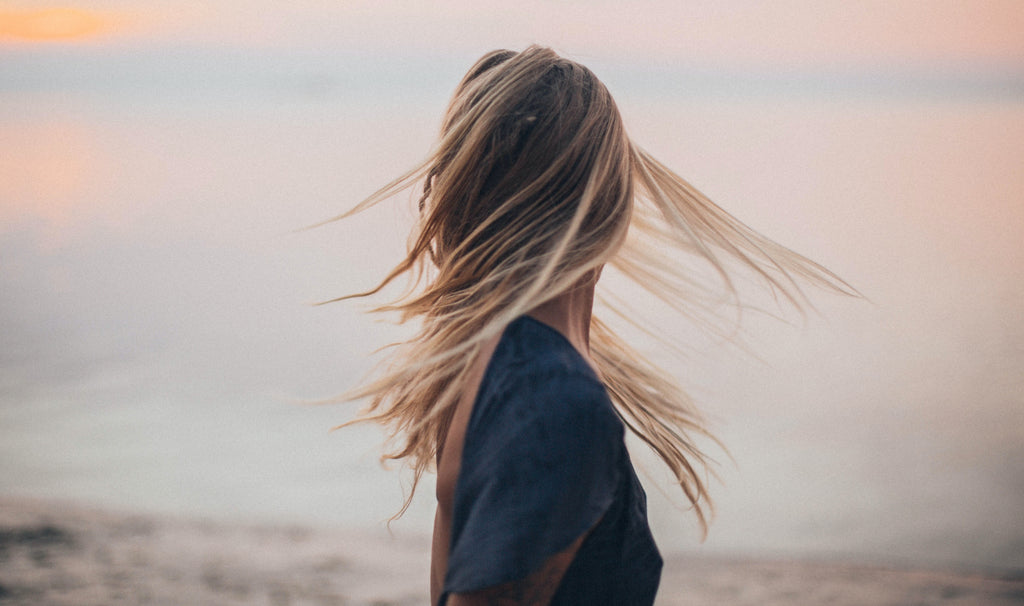 Will ColourWell also cover grey? 
Grey hair is usually coarser and dryer then the other type of hair, as they tend to lose the natural oils. Up to 20% grey can be covered easily by the semi permanent dye as ColourWell in any shade. People with more than 20% grey may require two or three applications to get a desired shade. Once you achieve the desired tone, it is normally easy to maintain afterwards. If you have more than 20% grey hair we advise you to dye at least your hair close to the hair line once a week. The colour does cover, however grey hair always stays a little lighter than the hairs which are not yet grey. Most people prefer this, as the end result is subtle and less harsh than with chemical hair dye. If you normally use chemical hair dyes, you may have to get used to the subtle colouring result, which will be reached with 100% natural hair colouring. If you have a lot of grey hair, perhaps it is better to use a colour that is darker than your normal shade.
*Tip:
If you do not reach the desired result we advise you to colour these parts again with the selected hair colouring. Besides we recommend to repeat the treatment 1 – 2 times with a more dark tint. Afterwards it is sufficient to keep up the entire hair style with the selected hair colouring.
Also watch the following video to see the result of ColourWell on gray hair: 
Can I see actual colour on my hair immediately after the application?
You will see the colour immediately after colouring, but the actual colour will appear in 24 to 48 hours. As the colour gets darker and more intense within this time period the actual coverage is established after this period. However, the colour you get immediately after the application, still gives you a good indication of the desired colouring result.
I have dark hair, what will ColourWell do for me?
A great number of younger people, especially people with brown, dark brown, black, and red hair, apply ColourWell to get fuller, invigorating increasingly beautiful hair. Colourwell Copper Red is the most admired shade for this purpose. This red shade brings a reddish tint to the hair, and makes hair look very healthy and beautiful.
I have dark brown / black hair, will ColourWell Copper Red shade make my hair red? 
ColourWell cannot lighten your hair. The red shade will not make your hair completely red, instead it will add a reddish tint to your hair. This reddish tint shines gorgeously against the light, making your hair look very attractive.
Can two ColourWell colours be mixed to make a new shade?
Yes, some people do experiment by mixing colours to come up a shade of their choice, however we cannot guarantee any specific shade results.
I use PPD based chemical hair dye, which makes my hair black. Which of your colour will suit me most? I like the black shade that I have, but it would be great if it comes naturally.
You should use ColourWell Soft Black. In order to maintain the same beautiful soft black colour. We advise you to repeat it in 8-10 days.
Am I able to colour my hair in a lighter colour then my own hair colour?
It is not possible to make your hair lighter than your own hair colour with ColourWell because it does not contain any aggressive bleaching agents. Your own hair colour determines your own unique end result. You should best select a colour which is equal to your own hair colour or that is somewhat darker.