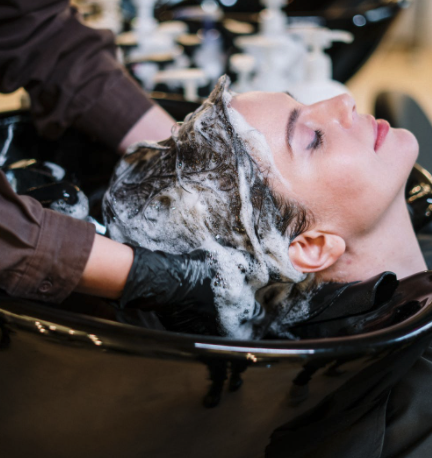 Do you frequently dye your hair and are you currently pregnant? We can imagine that you have doubts whether you can continue doing so the next months during your pregnancy. Is it safe to dye your hair while pregnant?
The chemicals in hair dyes
There are many chemicals in 'normal' hair dye that you can get an allergic reaction to. These are for example the following substances:
para-phenylenediamine (PPD)

toluene-2,5-diamine sulfate 

2-methoxymethyl-p-phenylenediamine

Ammonia

Resorcinol
Next to causing allergic reactions, these chemical substances can also severely dehydrate and damage your hair. If you opt for hair dye with natural ingredients you won't have these negative consequences. So before you get started enthusiastically make sure you inform yourself well about hair coloring! 
Is hair dye harmful while being pregnant? 
Ultimately, the question is whether it is harmful to you and the baby that grows in your belly. Many stories circulate saying that hair dye contains cancer-causing substances. However, according to the Dutch Cancer Society KWF this is not the case. The International Agency for Research on Cancer (IARC) has also labeled hair dye as 'not cancer-causing.
Still, hair dye can cause damage to your hair. Moreover, it is not healthy to inhale these chemical odors and substances. Especially if you are pregnant, you should be very careful with that. Why take any risk, when you can dye your hair in a safe and responsible way? Chose the safe option, for your baby and yourself. 
Choose natural hair coloring
The best thing you can do is choosing natural hair coloring which does not contain PPD and ammonia. Much better for your hair and you won't get an irritated scalp! The product is made of natural ingredients and also gives your hair the care it needs. Next to your hair, it is also better for your own health (so even more important if you are pregnant).
Did you know that natural hair dye also protects you against, for example, UV radiation? This prevents dehydration as much as possible and the color will be maintained longer. So you can enjoy your natural look in your (new) color for a longer time!